Safety Animation video - Napo:
The Napo Story
Napo is an original idea conceived by a small group of OSH communications professionals in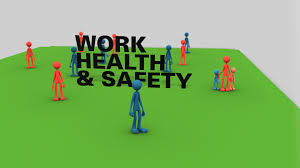 response to the need for high quality information products to break down national boundaries and address the diverse cultures, languages and practical needs of people at work. The films are not designed to provide comprehensive coverage of a topic, nor should they be seen as training or
teaching films. The role of Napo and his friends is to provide an appetiser to OSH through their engaging characters, amusing story lines, and their humorous and light-hearted approach. "Safety with a smile" is Napo's contribution to safer, healthier and better workplaces. Each film is co-produced by a number of European Institutions. The European Agency for Safety and Health at Work in Bilbao, Spain has funded the development of the website.
Background:
The Film Consortium - HSE (UK); DGUV (Germany); INAIL (Italy); INRS (France); SUVA (Switzerland); and, AUVA (Austria) - emerged from the European Year of Safety and Health 1992/3, and the European Film Festival held in Thessaloniki in 1992.
The European Commission supported Film Festivals in the belief that it was possible to adapt the best videos for use throughout the European Union. This proved difficult. Many films are made by commercial production companies unwilling to give up their rights. Cultural differences mean that images, storylines and the 'look and feel' make it difficult to adapt and transfer films across national boundaries.
As a result, the Consortium met to discuss ways in which it might be possible to commission and produce videos for use across Europe. The Consortium is based on the personal interest and contribution of individuals, and not on any institutional basis.
The birth of Napo:
The Group put together a proposal, a specification and an Invitation to Tender to produce a video about safety signs, and identified two production companies from their own country who were invited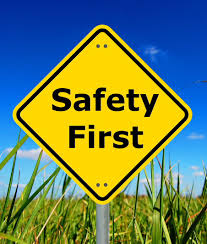 to put forward a treatment. Via Storia, a French company from Strasbourg, won the contract. Napo was born!
The first video, Best Signs Story, featured at the EU Film Festival in Edinburgh in 1998, and won awards at the World Congress in Sao Paulo in 1999, and at national film festivals in France and Germany.
In 2003, the European Agency for Safety and Health at Work in Bilbao expressed interest in a third video to support the European Week and its theme of Dangerous Substances. An agreement was reached with the Consortium to enable the Agency to supply master copies of the video to all member states, candidate and EFTA countries with clear provisions on non-exclusive use, rights and costs. This collaboration has continued.
Who is Napo:
Napo is the hero of the cartoon series. He is symbolic of an employee working in any industry or sector. Napo is not limited to one specific job or work environment but his personality and physical appearance remain the same in all the films.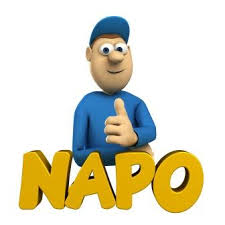 Napo is a normal person - neither good nor bad, neither young nor old. In this respect, his culture is neutral. He is a willing worker who can be the victim of situations over which he has no control but he can also identify hazards or risks, and make good suggestions to improve safety and work organisation.
Napo is a likeable and attractive character with strong reactions and emotions. When Napo is annoyed, bored or in love - it shows! As such, everyone can identify with Napo, from young employees to someone who has worked in the company for many years.
Napo in adventures:
The film looks at common risks in the workplace and is ideal for young people who have little or no experience of work. It highlights risk awareness, the need to work safely and the importance or training.This film is suitable for all sectors and for all levels of employees but especially for young people in training or work experience.The objectives are to raise awareness of basic risks and to invite the audience to reflect about accidents and discuss how they can be prevented.There are nine misadventures and each is typical of an individual or collective risk in an enterprise. The film highlights the importance of accurately signposting risks, understanding warning labels, safety when traveling to and from work, the use of appropriate personal protective equipment, not taking risks, using the correct and most appropriate packaging, the importance of not taking short cuts and the importance of work equipment being operated by trained workers.
Working to gether:
All is not what it appears as the factory owner gives a media interview about the production and safety records of the company. On different levels, unsafe work practices, a failure to follow procedures and poor communications contradict her message that safety is a priority.
'Working together' addresses two issues in prevention: culture and behaviour. It emphasises that by working together, managers and employees can create a safer, healthier and more productive workplace based on a collaborative approach to improve safety culture - 'the way we do things around here' - the way in which safety is managed in the workplace.
Managers are leaders; effective leaders demonstrate their commitment by their actions. They promote OSH and lead by example; they are visible and aware of key issues. They are respected and trusted by the workforce because there is open communication and dialogue. They give recognition when things are done well and are decisive if things go wrong. Worker involvement is a two-way process where managers and employees talk to one another; listen to one another's concerns; solve problems, and share views and information
Best sign story:
The first film in the Napo series provides a basic introduction to health and safety signs and symbols found in the workplace. It provides a useful guide for new employees and a valuable refresher for other workers. Different workplace situations are shown where safety signs are important. This film is suitable for all sectors and all levels of employees but especially for young people in training or work experience.

It is designed to inform the audience about safety signs at work, to promote the importance of respecting the signs, and to learn and identify the meaning of the signs through their form and the colour. There are thirteen sketches. Each sketch concerns a working situation where Napo is confronted by the signs that come to life to teach him their meaning and the importance of safety. The sequences show what happens if the signs are not obeyed, and the technical and organisational obstacles against the efficient working of the signs.
Safe on site:
Napo is working on a construction site and the film shows some of the common hazards and risks on site. As an employee, Napo is faced with many hazardous situations but manages to survive his ordeal.The film is produced for building and construction workers but is suitable for all sectors and all levels of employees, especially young people in training and work experience.The objectives are to raise awareness of the most frequent risks found on a building site and to give the opportunity to reflect on prevention measures adapted to the situation. The introduction shows different characters, Napo as a building worker, a colleague, the boss and the architect. Different risk situations are shown in seven short stories. Anti chute, falls from height, obstacle course, back pain, organisation of transport routes, hygiene and security of the site.
Safe Maintenance :
Poor standards of maintenance are a major cause of accidents and occupational diseases. Many accidents happen during maintenance work, or because of lack of maintenance or as a result of poor quality maintenance.
This film shows Napo in a variety of situations; sometimes he is the maintenance worker, at other times he is an employee. We see the importance of isolating or 'lock-off' when maintenance is being carried out on machinery, the problems of 'hidden hazards', work in confined spaces, and the importance of competent persons carrying out maintenance work, particularly inspection and testing.
This film, which is suitable for all sectors and all levels of employees, seeks to promote good practice and draws attention to the importance of safe maintenance.
Safe Moves :
The focus is on workplace transport. Central to the film is the fork-lift truck alongside other forms of internal and external transport.
The film includes scenes about site safety, people safety, vehicle safety, maintenance, visibility, reversing, and loading/unloading. It is suitable for all workers but especially for new employees and young workers.
The main theme of the film is that transport in the workplace must be well organised and well managed. This requires planning, implementation and monitoring by senior managers, risk assessment to identify hazards and risks, and the need to take appropriate action. It also requires appropriate behaviour from employees who should be properly trained and well supervised, and a cooperative approach so that risks are reduced and hazards are properly managed.
Protect your skin:
The film raises awareness of the dangers of exposing the skin to harmful (and sometimes not so harmful) substances, the situations where exposures occur, and what can be done to avoid risks, protect the skin and prevent damage. Napo discovers many different situations where exposure to chemicals and other substances can cause skin problems. He learns about the amazing qualities of the skin, and strips naked to show the audience: 'Everything you always wanted to know about... your skin'. He identifies measures to prevent problems and has three important messages: Avoid – Protect – Check.
Avoiding or minimising contact with chemicals is achieved through elimination - using a mechanical method instead of a chemical one; by substitution - using a safer alternative; and by employing a safe working distance - using tools rather than handling directly. Personal protective equipment (PPE) is designed to protect the skin but Napo reminds us of the importance of taking care of the skin by showing prompt removal of contamination, washing skin properly, drying skin thoroughly and applying skin creams regularly.Finally Napo recommends regular checks for early signs of skin problems.
Safety in and out side of work:
The film tells the story of Napo, a model workman. After work, however, he ignores the risks and rules in different situations. This leads to many near-accidents and finally to a sports injury that lands Napo in hospital. The leisure time situations cover driving, home, lifestyle, social and sport.
Clean and sweep:
This film shows the health and safety risks faced by workers in the cleaning and contracting industry including slips and trips, falls, manual handling and working alone.The target audience is cleaning contractors and enterprises but the film is suitable for all sectors and all levels of employees, especially young people in training and work experience.The objectives are to make people aware of the common risks in cleaning, and the opportunity to indicate prevention measures.Sometimes Napo takes care and at other times he takes risks. With Nanette, his colleague, his boss and the clients, he faces different levels of risk. The situations give the opportunity to speak about the organisation and planning of the work, safety signs, using ladders and steps, manual handling problems, working together, and circulation of information.
Lungs at work :
Exposure to tobacco smoke is bad for both smokers' and non-smokers' health. It can cause serious problems such as cardiovascular and respiratory diseases. It can cause death due to cancers, coronary heart disease or stroke. Yet thousands of workers are still exposed to tobacco smoke at their workplace. In this short clip, Napo makes his own unique contribution to the cause of smoke-free workplaces.
Scratch and sniff-Chemical risk at work:
Napo is involved in a series of short sketches working with chemicals, including those that are irritants, flammable, corrosive, toxic or a danger to the environment. Each sketch is followed by a brief sequence showing how to prevent accidents by safe working practices.This film is suitable for all sectors and all levels of employees but especially for young people in training and work experience.The objective is to draw attention to the importance of labeling chemical products. Napo is confronted with using chemical substances. Six sequences show first the wrong way with the serious consequences then the right way by respecting the safety instructions. The film covers six of the nine safety symbols, and covers briefly the risk of explosives.
Lighten the Load :
Musculoskeletal disorders (MSDs) are the most common work-related health problem in Europe, affecting millions of workers - at some point in their life as many as 90 percent of people will suffer from back pain, upper limb disorders, and repetitive strain injuries.

'Lighten the load' supports an integrated management approach to tackling MSDs, and the need to address the 'whole load on the body', which covers all the stresses and strains, environmental factors such as cold working conditions, the pace at which the work is being carried out, and the load being moved.
The film shows Napo confronting different work situations and is suitable for all workers, including migrant and temporary workers. There are eleven scenes showing typical situations faced in the workplace.
Risky in business :
Risk assessment is the theme of the European campaign in 2008/09. Risky business is a about hazards and risks at work, and the need to assess risks and act on the findings to make workplaces safer and healthier. The film looks at hazards and some of the most common workplace risks, and the need to: 'Stop, Think and Act' to reduce the number of workplace accidents and the incidence of occupational ill health. The film is designed for use as a training aid to introduce risk assessment and the concepts of hazard and risk.