Integrated Management System(IMS):
What is an IMS?
An integrated management system is a management system that integrates all or part of an organization's systems and processes in to one complete framework, enabling an organization to work as a single unit with unified objectives.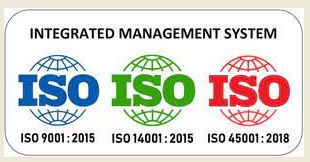 Integrated Management is relevant to any organization, regardless of size or sector, looking to integrate two or more of their management systems into one cohesive system with a holistic set of documentation, policies, procedures and processes. Typically, organizations most receptive to this product will be those who have maturing management systems and who wish to introduce other management systems to their organization with the benefits that those bring.
Annex SL and Integration
Annex SL is the document that defines the high level structure for all ISO management systems standards. Annex SL is designed to better facilitate the use of integrated management systems, providing organizations with the tools they need to streamline current protocol, encourage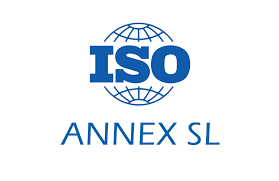 standardization and transform existing management systems into an integrated model.

The common structure has been introduced in the latest ISO 9001 and ISO 14001 standards, and will also be used in ISO 45001 (the replacement of OHSAS 18001). This will make the standards more compatible and enable more effective integration. Aside from the other benefits of consolidation, adopting integrated management systems now will ease the transition into this model
Making Integrated Management System Standards More Compatible
The common structure has been introduced in the new ISO 9001, ISO 14001 and ISO 45001 (the replacement of OHSAS 18001). This will make the standards more compatible and enable more effective integration of management systems in three key areas: quality, environmental management and occupational health and safety. Here's a brief overview of each of these universally adopted and implemented integrated management system standards:
ISO 9001. Certification in the ISO 9001 integrated quality management system standard demonstrates that your organization is meeting stringent quality management system requirements in the following areas: facilities, people, training, services and equipment. Attaining this certification is regarded as the first step in the implementation of a process of continuous improvement throughout your organization.

ISO 14001. Attaining ISO 14001 certification is essential for any organization that intends to establish, implement, maintain and improve an efficient environmental management system. The extent to which ISO 14001 standards are applied is based on factors such as the organization's specific environmental policies, the types of products and services it provides, and its location and operating conditions.

ISO 45001. The new H&S standard ISO 45001 encompasses the extremely important area of occupational health and safety. This standard will provide a framework for reducing workplace risks, improving employee safety, and generally creating better working conditions for employees throughout the world.
10 benefits of an IMS
1. Improving Performance
Integrated management systems will have a positive impact on specific management system components and outcomes such as improvements in quality, safety, risk, and productivity.
2. Eliminating Redundancies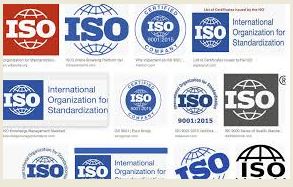 One of the top benefits of implementing multiple management system standards is being able to align the standards to find common or single management system components. These may include policies, objectives, processes or resources. For example, you may be able to have a single procedure for training, document control, management reviews, internal audits or improvements. When you implement more than one standard at a time you are able to find these similarities which can save your organization a great amount of time, and in return money.
3. Accountability
When you integrate multiple management systems at a time and establish cohesive objectives, processes, and resources, with the alignment of the systems you will see improvement in accountability.
4. Establishing Consistency
When you use an integrated approach, your organization can create better consistency of the management systems. When you create consistency, the system will become less complex and therefore is easier understood. Consistency will create an improved focus on achieving a common set of objectives that are important to the organization.
5. Reducing Bureaucracy
Reducing bureaucracy stems from eliminating redundancy. Oftentimes when multiple management standards are implemented and not integrated, dilemmas can arise by the inability to streamline decisions because of the layers of hierarchy. When the management systems are integrated, your organization can take a systematic approach. The processes can better accommodate changes. When changes and decisions are easily made, this will reduce bureaucracy. For an effective approach, establishing process owners with a cross-functional team can be greatly beneficial. These teams take on responsibility and accountability in an effective approach to breaking down barriers to decision making and deployment. You may also want to consider a SHEQ Manager who can be called upon to support and respond to all ISO based issues.
6. Cost Reduction
Integrated Management Systems allows your organization to conduct integrated audits and assessments, as well as optimize processes and resources. When you can integrate these systems it can help reduce the time it takes to do certain activities, eliminate the amount of time interrupted and therefore reduce costs.
7. Optimize Processes and Resources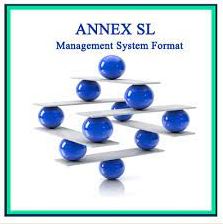 When viewing standard requirements, do not consider them an added load or task to the organization, rather remember that they are a way to implement expectations from customers, interested parties and the organization, and create a smooth and effective process. Resources can be optimized because they become focused on process implementation and adding value rather than additional system maintenance.
8. Reducing Maintenance
Maintenance refers to the ongoing compliance checks and ensuring that you are upholding the management system standard requirements. When you have an integrated management system you can maintain the requirements concurrently, streamlining the process and allowing the organization to focus on improvements rather than maintaining multiple systems when that is unnecessary.
9. Integrated Audits
When you start with an integrated management system, you can then have integrated audits. There are many great benefits to having integrated audits if you are interested in learning more read: Integrated ISO Management System Audits
10. Facilitating Decision Making
Eliminating redundancy and creating consistency within the organization allows for a more complete view of the functional needs and performance. This integrated approach also allows the organization to analyze functional and department barriers and therefore improve communication and decision making.
10 Step Approach to IMS
Step 1: Awareness Training
Organization companywide awareness about various standards covered under IMS for your organization. Separate training sessions for top management, middle management and junior level management. Creates a motivating environment throughout the organization for implementation of an integrated management system covering all or some of the ISO standards.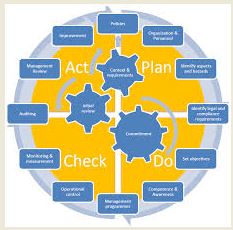 Step 2: Policy & Objectives
Development of an integrated Quality Policy / Environment Policy / Health Safety Policy / Information Security Policy etc., and relevant objectives for the organization considering vision, mission, goals and strategic direction of the company. Work with top management on development of the policy. Have a work shop with top management and middle level functional management on development of integrated objectives.

Step 3: Internal Gap Analysis
Identification of degree of compliance of existing system against requirements of the standards under consideration in your IMS. Understanding of all the operations of the organization. Development of a process map for the activities of the organization. Comparing existing operations with requirements of ISO standard and finding out additional compliances to be made. Understand the context of the organization.

Step 4: Documentation/Process Design
Documentation of the entire process as per requirements of relevant standard(s). Write & implement a manual, functional procedures, work instructions, system procedures & associated forms.

Step 5: Documentation/Process Implementation
Processes / documents developed in step 4 implemented across the organization covering all the departments and activities. Have a workshop on process / document implementation as per applicable ISO standard requirements.
Step 6: Internal Audit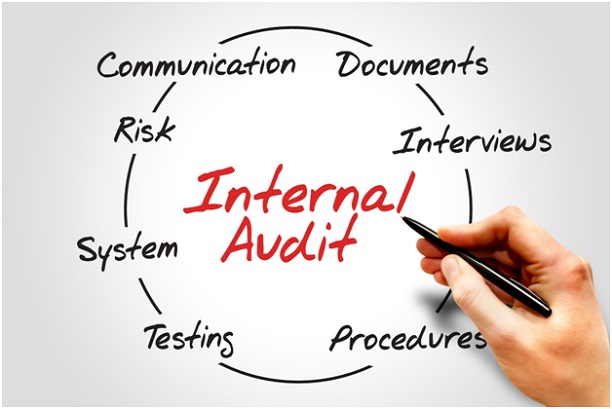 A robust internal audit system for the organization is essential. Internal Auditor Training is recommended for effective audits Trained internal auditors carry out internal audit of the organization covering all the departments and operations. Corrective actions for improvements in each of the audited departments in order to bridge gaps and ensure effectiveness of IMS – not just compliance.

Step 7: Organize a Management 'System' Review Meeting
A formal system of top management reviewing various business critical aspects of the organization relevant to the standards being implemented. Review the following: policy (including strategic direction of the organization), objectives (both the setting of objectives, then review the extent to which objectives have been met), results of internal audit, results of process performance, results of complaints / feedback / legal compliance, results of risk assessment / incidents etc. and develop action plan following the meeting – which must be minute.

Step 8: Thorough Gap Analysis of implemented system
A formal pre certification gap analysis should be conducted to assess effectiveness and compliance of system implementation in the organization. A close representation of final certification audit would benefit from being conducted and can help to find a degree of compliance with standards in the IMS. It can also help to give you an idea about how to conduct of the final certification audit.

Step 9: Corrective Actions
Organization ready for final certification audit. On the basis of gap analysis audit conducted in the last step, all the non-conformities will be assigned corrective actions. Check that all the significant NCs are closed and the organization is ready for the final certification audit.

Step 10: Final Certification Audit
Organization hopefully recommended for registration to ISO 9001/ISO 14001/OHSAS 18001.
Calculating Integrated Audit Duration
According to the IAF Mandatory Document 11, third- party audits of integrated systems may qualify for up to a 20% reduction of audit time over separate audits of the individual management systems.
Three things that will affect the audit time are:
the extent the management system and its documentation is integrated;
the ability of the auditee to respond to questions on multiple management system standards;
the availability of auditors that can audit more than one management system standard.
Planning an Integrated Audit
When you are planning for an integrated audit, it is necessary that the audit objectives, scope and criteria are appropriate for each discipline. Some disciplines may have a scope that can be implemented throughout the entire organization while others may only have a scope that includes certain areas of your organization.
You will need to develop a single audit plan for your integrated audit. When you are doing so, you should start by creating an audit matrix that shows all the clauses of the different management systems. The audit agenda needs to include all of the processes within the scope of the management systems, and ensure that the applicable standard requirements are addressed during the assessment of all processes.
The length of an integrated audit is almost always shorter than the length of multiple separate audits. The reason the integrated audit is usually shorter than multiple is because of the common requirements throughout the standards, and the common areas not having to be audited multiple times. For integrated audits, work documents should be developed to avoid duplication of audit activities by grouping similar requirements from different criteria and coordinating the content of related checklists.
Managing Integrated Audits
If you are looking to get an integrated audit, you will need to find a registrar that has been established specifically to address integration of multiple management systems. When you are getting ready for an internal audit, the first thing you should consider is what multiple discipline training is available for the auditors. Once you have determined this, then you can move forward with preparing for the integrated audit. One of the first steps you should establish is creating objectives that will direct the planning and conducting of the integrated audits. After you establish the objectives, you should determine the audit program risks and opportunities related to integrated audits. This may look like the risks that could impact the achievement of the audit objectives.
Once your organization is ready to schedule the audit, you need to be aware of the areas that relate to multiple disciplines and that can be assessed once in an integrated manner. When making the plan, lay out the schedule by process areas and not by the clauses of the standards. Another aspect of the plan is to develop the necessary audit procedures and forms, and to make sure that these documents are set up to support an integrated audit rather than an individual audit.
When appointing personnel to manage the audit program, the organization should consider the competence of this individual to ensure that the auditor can deal with risks and opportunities, and handle issues effectively and efficiently.
When appointing audit team members for the integrated audit, you should consider the size and composition of the team. While an integrated audit takes less time than individual audits, the ability to have a productive audit depends on the team's cross-discipline skills in ISO management systems. When assembling a team, it is imperative that auditors are trained not only on the multiple standards, but also how the standards relate, and how to conduct an audit on multiple standards at a time. Understanding the synergy and interactions between the management systems will allow for a smooth audit.
Integrated Audit Report
After the audit is complete the results should be communicated in a single report. If a nonconformity is found, the report needs to state what management system this nonconformity is arising from. During an audit, it is possible to find nonconformities related to multiple standards and criteria. When an auditor identifies a finding linked to one criterion on an integrated audit, the auditor should address the possibility to affect the corresponding or similar criteria of other management systems. The audit team should consider the impact a nonconformity for one management system may have on another conformity for the other management system(s).
Compare ISO 9001-14001-45001:
There are ten common elements in ISO 9001, ISO 14001 and ISO 45001:
Scope
Normative References
Terms and Definitions
Context of the Organization
Leadership
Planning
Support
Operation
Performance Evaluation
Improvement
The most recent QMS, EMS and OHSMS standards have implemented the same high level structure (Annex L), in order to make implementing multiple standards an easier status.
What is the Annex L Platform?
Annex L (originally called Annex SL, then renamed in 2019 as Annex L) is a management system format that helps streamline creation of new standards, and make implementing multiple standards within one organization easier.
While many standards have common elements, they were described and organized differently, making it difficult for organizations to implement multiple standards.
"Annex L" further addresses these issues by creating a "template" upon which ISO Management System Standards ("MSS") are to be built in the future.
The current structure of ISO 14001:2015, ISO 9001:2015, ISO 45001:2018, ISO 50001:2018 (and others) is now based on the Annex L framework and therefore shares common terms and definitions. On a practical level, Annex L improved and streamlined this combination process.
0: Introduction

1: Scope
2: Normative references
3: Terms and definitions
4: Context of the organization
5: Leadership
6: Planning
7: Support
8: Operation
9: Performance evaluation
10: Improvement
What Standards Use Annex L?
There are several standards that now use Annex L. Here are a few:
ISO 9001:2015 Quality Management System

ISO 14001:2015 Environmental Management System

ISO/IEC 27001, Information technology: Security techniques, Information security management systems

ISO 45001:2018 Occupational Health & Safety Management System

ISO 50001:2018, Energy Management System
And there are some sectors that implemented Annex L including:
International Automotive Task Force – IATF 16949

International Aerospace Quality Group (IAQG) – AS9100/10/20
Click the below link to down load the chemical exposure check sheet & signage


Comparison of ISO 9001 :2015, ISO 14001:2015 & ISO 45001:2018
Clauses wise comparison of ISO 9001:14001:45001